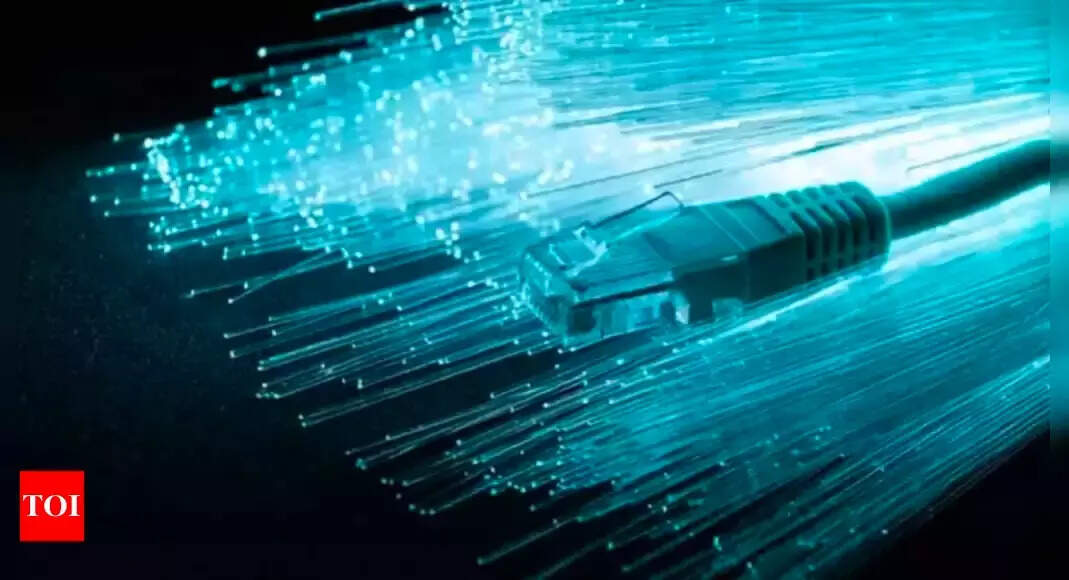 The pace of optical fiber laying in India has surged significantly, increasing six-fold since the launch of 5G services in October last year. It now stands at a monthly average of 101,550 kilometers, a stark contrast to the previous rate of 16,712 kilometers leading up to the rollout of 5G, according to an ET report.
Despite this remarkable progress, the fiber penetration at telecom towers, a crucial element for effective 5G services, is only at 38.44%. This falls significantly short of the government's target of achieving 70% tower fiberization and lags behind developed markets where 5G has already been established, as noted by experts.
TR Dua, the Director General of the Digital Infrastructure Providers Association of India (DIPA), emphasized the substantial impact of the 5G rollout on India's digital and telecom infrastructure development.
According to data from DIPA, the total optical fiber length deployed as of June 30, 2023, stands at 3,726,577 kilometers, a notable increase from 2,812,627 kilometers recorded at the end of September 2022.
While the pace of tower fiberization has improved with the advent of 5G, industry executives unanimously agree that fiber penetration must increase significantly to fully harness the benefits of 5G services. Tower fiberization is pivotal for 5G as it facilitates optimal network capacity utilization and the seamless transmission of large data volumes.
Prachur Shah, Managing Director and Chief Executive of Indus Towers, India's largest tower company, underscored the importance of constant network expansion and robust 5G connectivity, particularly with the growing demand for data and emerging technologies like Industry 4.0.
Before the 5G rollout, fiber penetration stood at approximately 35%, and it has now risen to approximately 38.44%, according to DIPA data. In comparison, established 5G markets such as the United States and China have achieved fiber penetration rates of 80-90% at their telecom towers. Indian government has set a target of reaching 70% tower fiberization by 2024-25.
S P Kochhar, the Director General of the Cellular Operators Association of India (COAI), emphasized the need for fiber penetration to reach at least 70% for effective 5G services. Despite progressive amendments to the Right of Way (RoW) Rules by the government to facilitate faster telecom infrastructure deployment, on-ground implementation continues to face challenges from local entities, municipal corporations, and wards, he noted.
The use of street furniture is becoming crucial for deploying small cells to enhance the efficiency of 5G networks, especially when deploying the 700 MHz frequency that Jio has. However, the current increase in site capacity is not entirely feasible, potentially reducing network coverage and signal reach, explained Dua.
Dua further highlighted that small cells will play a vital role in improving coverage in densely populated and low-signal areas, ensuring network connectivity everywhere and supporting a higher number of simultaneous users at a lower deployment cost.