With so many alternatives and unknowns, beginning or changing your profession may be a difficult process. It's crucial to have a reliable guide who can lead you through the process and aid in your decision-making. A career advice office can help with that. When you're stuck in such career related queries, you feel the need to talk to someone for the expert advice and a career guidance bureau plays the same role for you. These professionals have enough experience to help us counter the problems that we tend to face in our career journey. There are several such bureaus available in online and offline markets where you can seek assistance from.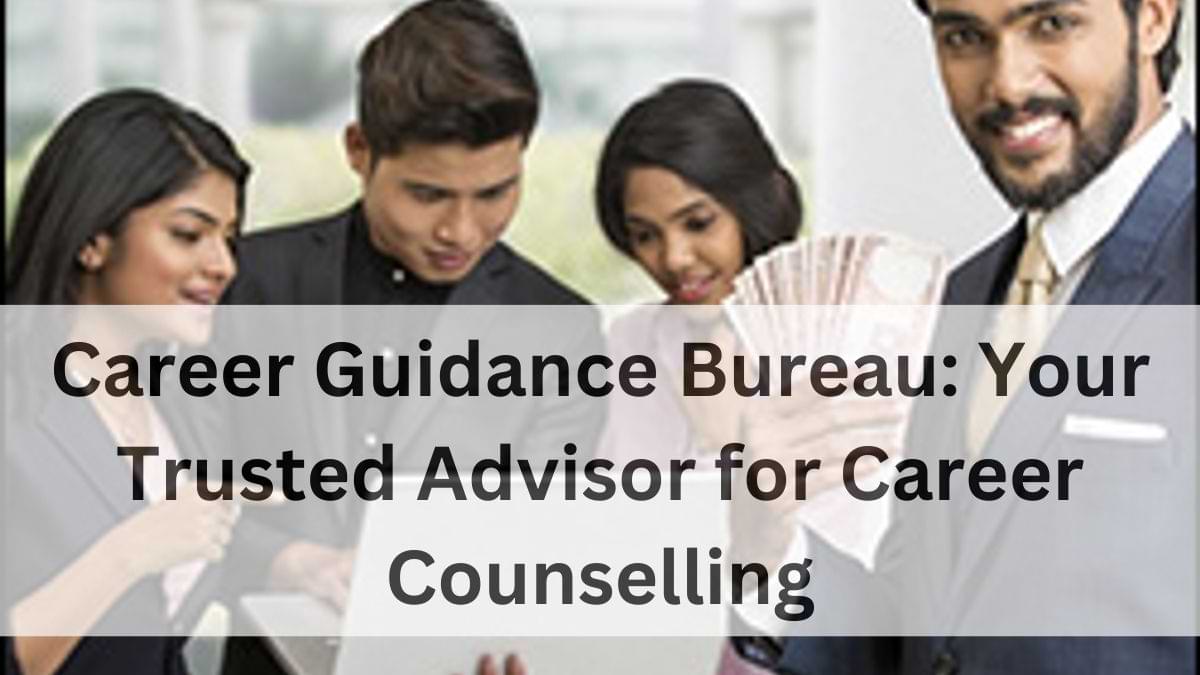 What is a career guidance bureau?
A career advice bureau is an expert organization that offers help and career counseling to people wishing to start or change occupations. These offices are staffed by qualified experts who have experience in a variety of sectors and can provide individuals with specialized advice and assistance to help them accomplish their career objectives. They frequently provide services including guidance, help with job searches, editing of resumes and cover letters, interview practice, networking opportunities, and access to job listings, career fairs, and other resources for job seekers. They may also provide coaching and counseling to assist people in identifying their assets and areas for improvement as well as advice on how to acquire the skills required for their chosen professions.
Benefits of the bureau
Let's have a look at some of the potential benefits of the career guidance bureau:
Individualized attention

: The bureau offices take the time to comprehend your particular demands, capabilities, and shortcomings before offering you tailored advice to assist you in reaching your objectives.

Access to resources

: Career assistance offices frequently have wide networks of contacts in a variety of industries, and they can put you in touch with possible employers, mentors, and other experts who may offer helpful assistance and support. Additionally, they offer access to job listings, career fairs, and other services for job searching.

Preparing for interviews

: A lot of career advice offices provide career counseling and coaching services to assist people with interviewing, resume writing, and even pay to negotiate.

Personality Evaluation

: They may also assist people to evaluate their strengths and shortcomings and give advice on how to acquire the skills required for the profession they want to work in.

Opportunities for Networking

: They may present chances for you to meet the proper individuals in the field and build effective relationships.

Job Search

: They may help you with your job search by giving you access to job postings, career fairs, and other tools that will enable you to locate the position you're searching for.

Career Assistance

: They can help you choose a career path that fits your talents, interests, and values by offering career assessments.

Expert advice

: They are able to offer professional advice to assist you in navigating the job market and selecting the best course of action for your career.
Who should book a slot at the bureau?
A trip to a career advisory office can be helpful for anybody wishing to consider career alternatives or change careers. This can apply to those who are in the process of graduating from college but aren't sure what job route to take, those who are in the industry now but are seeking for a change, or those who are returning after a long break. The career advice bureau may assist persons of all ages and levels of experience in determining their abilities, interests, and objectives as well as in creating a strategy to accomplish them. It may be especially helpful for people who are having trouble finding employment or are unsure of the course of their careers.
Why is career guidance bureau better than any other career assistance platform?
Because they frequently provide individualized services, such as one-on-one counseling, that may help people discover their talents, interests, and objectives and establish a strategy to attain them, career advice bureaus may be superior to other platforms. They may also have access to a variety of resources, including details on various professions, employment prospects, and educational opportunities. They may also offer guidance on writing resumes, cover letters, and interviews. In addition, career advice offices could have a network of industry experts and recruiters who can offer helpful connections and insights.
People seeking to understand the frequently difficult world of professional development will find the Career Guidance Bureau to be an invaluable resource. The bureau's staff of knowledgeable advisers can provide you with the direction and assistance you need to succeed in your chosen sector, whether you're a new graduate just starting out or a seasoned professional wanting to make a move. The Career Guidance Bureau is a dependable resource you can turn to for assistance at any level of your career because of its variety of resources and dedication to assisting people in realizing their full potential.
This blog is a collaborative effort between iDreamCareer and Jagran Josh. iDreamCareer has an exclusive app where you can explore around 569 careers for FREE and you can also get updated with the 1717+ scholarships and 1315+ entrance exams based on your preferences and interests.