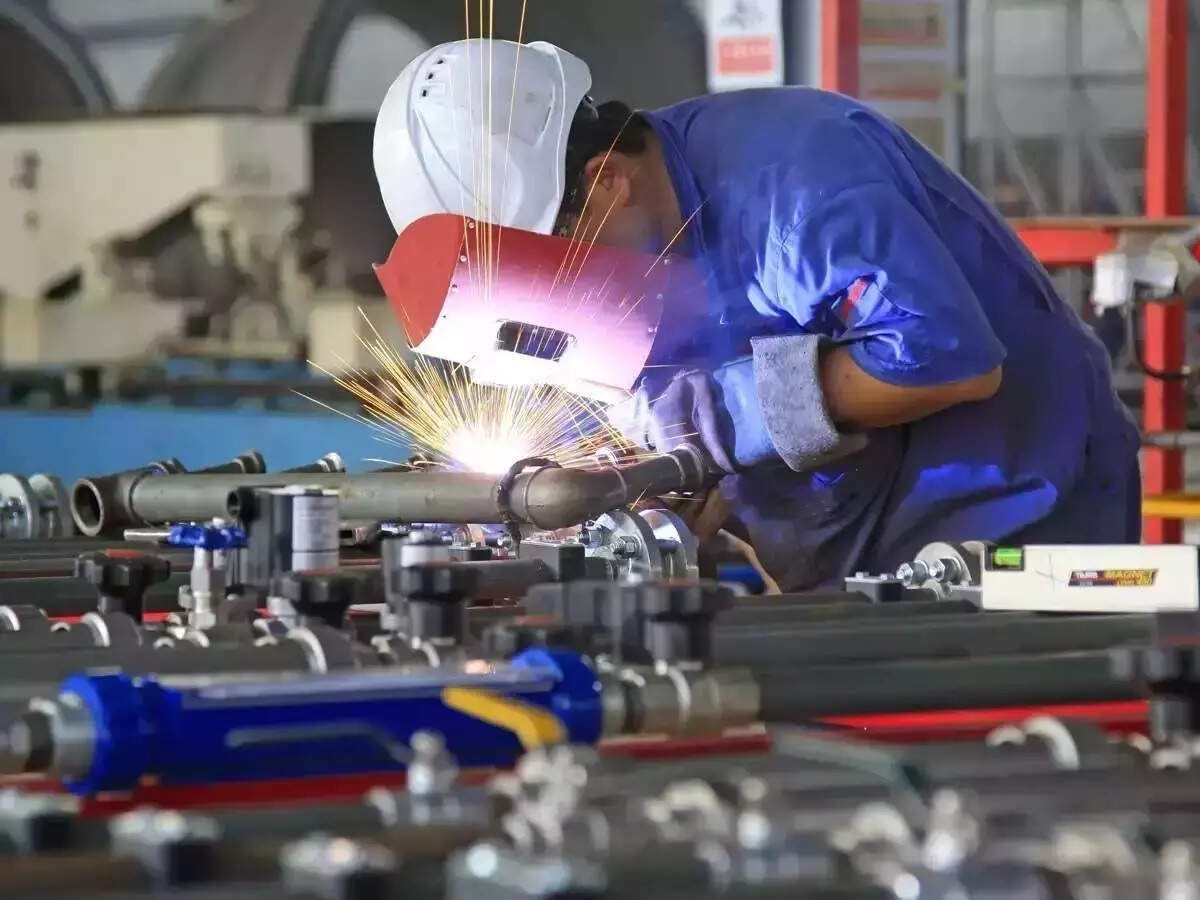 NEW DELHI: Activity in the country's manufacturing sector rose to a three-month high in August as new orders and output increased at the quickest rates in nearly three years, a survey showed on Friday.
Rising from 57.7 in July to 58.6 in August, the S&P Global India Manufacturing Purchasing Managers' Index (PMI) indicated the second-best improvement in the health of the sector in nearly three years.
The survey results showed that firms geared up to handle rising demand by scaling up buying levels and rebuilding their input stocks at the second-strongest pace in 18-and-a-half years of data collection. The survey is compiled from responses to questionnaires sent to purchasing managers in a panel of around 400 manufacturers and serves as an advance indicator of the conditions in the manufacturing sector.
The results showed that demand strength was pivotal to August's robust performance, spurring the fastest upturn in new orders since January 2021. Competitive pricing and advertising were also cited as factors behind sales growth, according to the survey.
"The PMI results for India painted a vibrant picture of the nation's manufacturing landscape in August. Robust and accelerated increases in new orders and production suggest that the sector looks set to provide a strong contribution to second quarter (fiscal) economic growth," said Pollyanna De Lima, economics associate director at S&P Global Market Intelligence.